Begin typing your search above and press return to search.
I would like you to imagine a small settlement some 20 km away from Imphal. Like in every small settlement in the hills, there are more than a few fields. In one of those fields, kids are playing football. Well, boys playing football.
Except for one.
In the middle of the boys, there's a young girl.
That's me.
See, my mother was not in favour of me playing football. She wanted me to study and become someone of value. I remember the first time I came home after playing football and told my mother; she was livid.
I was in class 7. They were making a girls' football team in our school for the first time for the inter-school sports meet and I decided that I will put my name in it.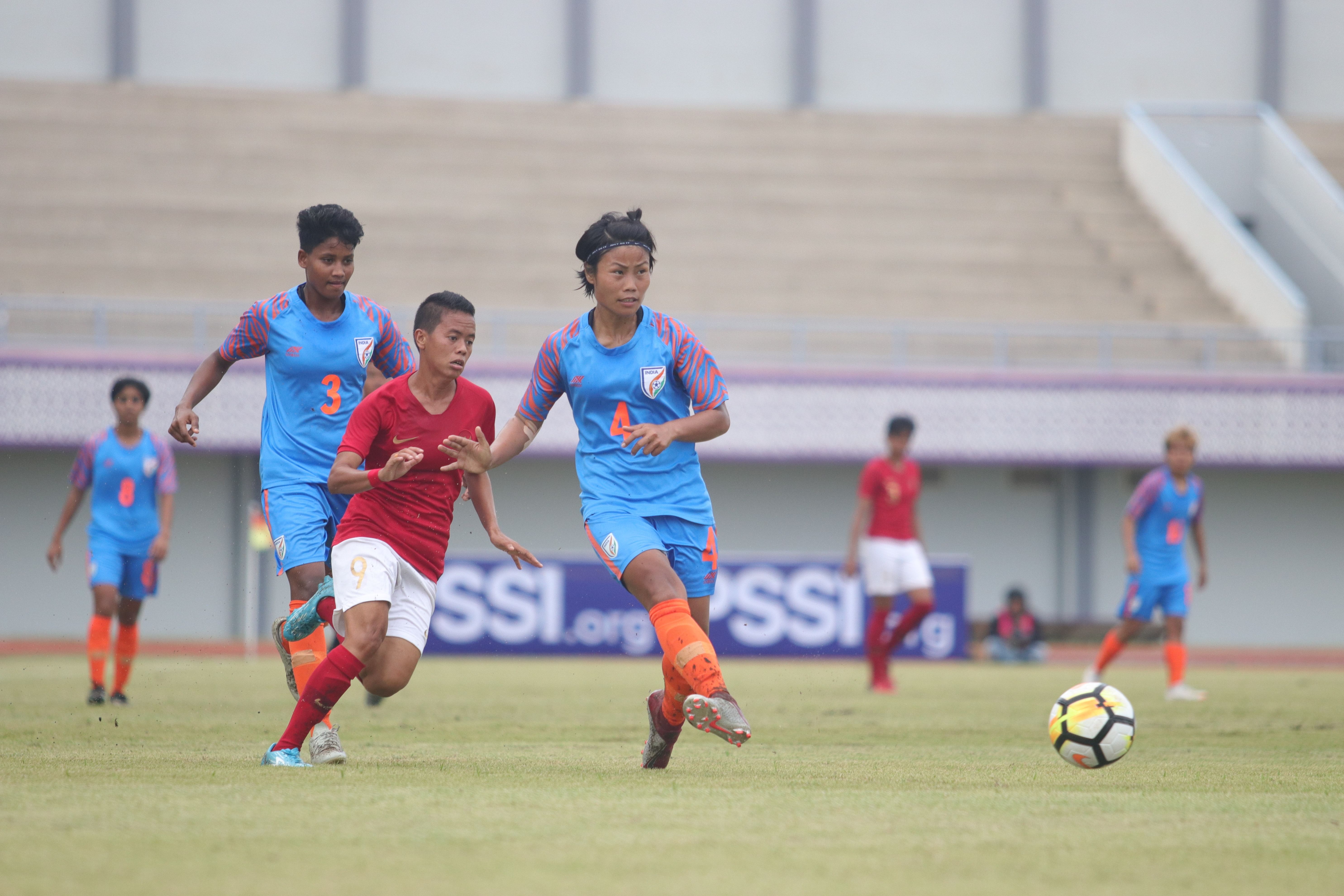 I had never taken part in any sports competitively before that. But the moment I was running on the greens with the ball at my feet, I fell in love. When the game finished, I was too excited. I ran all the way back home to tell my mother all about it.
I remember how she scolded me and forbade me from ever stepping foot on a football field that day.
My mother loves me, a lot. Tell me which mother wants to see her daughter returning home with cuts and bruises every day? But that was me. I just enjoyed the sport a little too much.
I had an uncle, my father's younger cousin, who loved football and despite my mother's concerns, showed me the initial ropes in the small field adjacent to our house. He was the one who eventually convinced my mother that football was not so bad. He told my mother that I could progress in this field and that is why I am here today.
When I started out, obviously, it was just for fun. I had no idea about anything. I never dreamt I would play for India or anything, I just wanted to go out and play ball.
There were no such things as positions, but as far as I remember, I used to play in the middle of the park. Later on, when I started playing under Chaoba (Devi) ma'am, I shifted to defence.
But, I never knew how much responsibility a defender has to take.
At first, I hated playing as a defender. I did not want to play in defence. Who wants to? I wanted to run forward and score a few, like every other kid.
Coach, I want to play in midfield or attack. I used to tell Chaoba ma'am. But she always told me that I would be more suited in defence. Maybe, she saw something in me.
Anyway, after a few weeks, I started enjoying. You know, a defender can't afford to make even a single mistake. A single error in judgement could be devastating for the entire team. It's not like any other position. It's like the entire team depends on you. To be honest, I started enjoying that responsibility. It was like a challenge for me.
When I was called up for the India U17 team in 2008, I felt something big was about to happen. Then, in my very first national team stint, I was put in the starting line up in the first match. There must be something about me that they put me from the start, no?
That was the turning point for me. I never looked back after that.
One of my fondest memories on the football pitch was when we won the SAFF Championships this year. The team consisted of so many youngsters, although they are very talented, they were all inexperienced. And I was very nervous about how we would perform. But in the end, when we won, I realised that they have it in them. And that gave me immense joy.
When I saw everyone smiling after the final, I don't know what happened. I have been playing in the national team for such a long time, but trust me, never had I felt so happy. A bunch of young girls, just smiling in joy. I took a mental photograph and I will always cherish that.
When we were growing up, there used to be just one tournament across India for girls. I am glad that has changed. The way women's football is picking up in this country, with the U17 Women's World Cup coming up and so many tournaments, it's incredible.
I just hope it keeps on growing so that we don't just have an AFC Player of the Year nominee but someone who would actually go on to bag the honour.
Hopefully, I can proudly say then, it's a girl, Asia's best.