Begin typing your search above and press return to search.
PUBG Mobile has taken India by a storm which has led to its rapid development on the esports front as well. The Esports scene has developed to such an extent that nowadays we see various esports organisations popping up from all parts of India. Organisations like SouL, Orange Rock, Fnatic and TSM - Entity have slowly become mainstays for all things related to PUBG Mobile. Early scene dominators, young sensations and the old guards alike can all stake a claim to be considered the best PUBG Mobile players in India.
This top 10 list of players that have graced the Esport of PUBG Mobile and have wowed us with their mechanics, gameplay and overall understanding of the scene while evaluating their longevity, achievements and their contributions which have helped develop the PUBG Mobile esports scene.
Kicking off the list we have:
Naman "MortaL" Sandeep Mathur - SouL
MortaL
Naman Sandeep Mathur or as he is popularly known as MortaL is one of the early pioneers of PUBG Mobile in India, enticing audiences and peers with his intricate plays and his effective leadership. He is also the team owner of SouL, a renowned Indian Esports organisation focused on PUBG Mobile. MortaL has amassed a massive cult following on social media, with Youtube being his preferred streaming platform. Lately SouL and MortaL haven't performed at recent tournaments so it will be interesting to see what this legend at the game will come up with in the future.
Yash "VipeR" Soni - SouL
Viper
Yash Soni whose in-game name is VipeR is the second SouL player to feature on this list. This young prodigy who is a big WWE and Randy Orton fan fell in love with the name VipeR and that has stuck with him throughout, VipeR broke out onto the scene at PUBG Mobile India Series 2019 and since has developed a massive fan following while also doing several charity streams to help local causes, it would be interesting to see how he can maintain performances while being actively involved in the PUBG Mobile community.
Harpreet Singh "RonaK" Janjuha - Fnatic
RonaK
RonaK having started his career with SouL was part of the team that won the PUBG Mobile India Series 2019 with two other players that we have featured on this list, he looks up to Shroud a prominent FPS player based in the USA. RonaK has now signed with Fnatic, an established European esports organisation that has won titles across all verticals. They are the first global team to have taken a step into the Indian Esports industry. RonaK has also won PUBG Mobile All-Stars India 2019 and his role as a Rifler and Support has helped Fnatic establish themselves as a mainstay in Indian Esports
Manmeet "Ted" Singh - SynerGE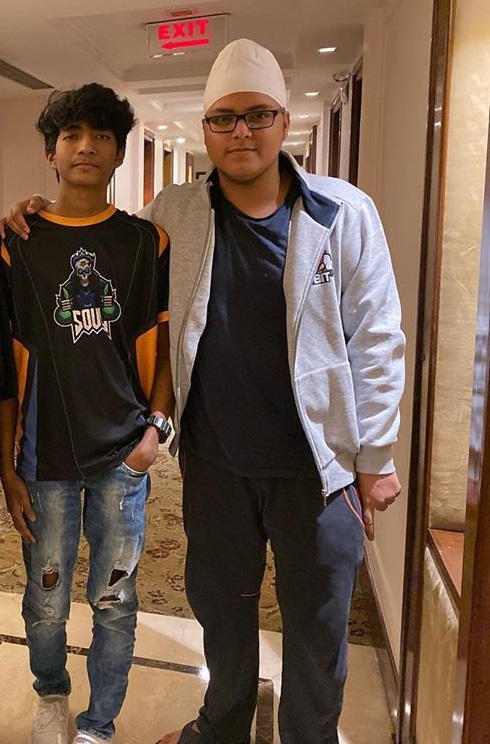 Ted
Ted who's moniker could be mistaken for the cute cuddly bear that we see in the movies but he features on the list mainly due to his recent performances in the PUBG Mobile World League while being one the leaders in the kill charts. His main role as an assaulter for Team SynerGE is to engage teams into fights that they wouldn't necessarily take part in. Having signed with the team at the beginning of 2020, Ted has now become an integral part of the setup at Global Esports (SynerGE)
Shekhar "Smokie" Patil - Nova GodLike
Smokie
Smokie, one of the seasoned players in the PUBG Mobile Esport scene has been playing with Nova GodLike since the turn of the year and helped GodLike win the PUBG Mobile Club Open - Spring Split 2020: India in his first tournament with the team showcasing immense adaptability while being unfazed in whatever fight he takes. His role as an in-game leader for Nova GodLike has brought much-needed stability to the team and has now helped them become one of the best esports teams in the scene.
Tanmay "Sc0utOP" Singh - Orange Rock (Fnatic)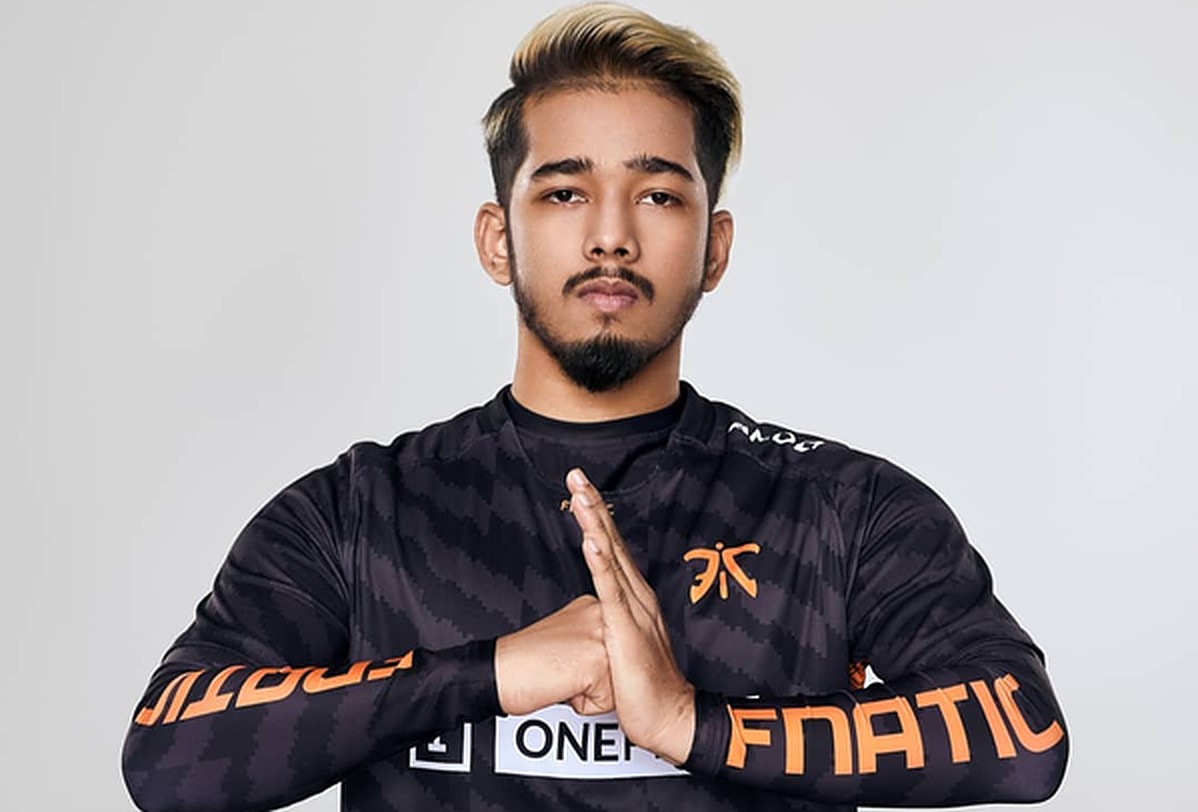 Sc0utOP
Sc0utOP is probably the biggest name to feature on this list. Having always been interested in sports and also representing Kolkata at national level football, it was only natural that this talented player makes his foray into esports after an injury led to 6 months bed rest which led to him picking up PUBG Mobile to pass time. He has been a mainstay in PUBG Mobile Esports throughout its integration in India and is probably the best frontline assaulter to grace the game and is currently at a loan with Orange Rock from Fnatic. Sc0utOP led Fnatic to a 2nd place finish at the recently concluded ESL India Premiership 2020 Summer Season: Finals showcasing innate ability to lead his team and also help secure the necessary skills required to secure the match.
Arshpreet "GiLL" Singh - Orange Rock
Gill
Having established his fame with Nova GodLike being their sniper and creating a name for himself in the PUBG Mobile scene having acquired his major achievements with them, GiLL has now moved to Orange Rock a leading PUBG Mobile Esport Organisation which could potentially be a major boost to his career who was however interestingly was excluded from the ESL India Premiership due to reasons unknown. It will be interesting to see how GiLL deals with this setback and uses this blip to further elevate his career and potentially become one of the best players to have graced the game.
Vivek Aabhas "ClutchGod" Horo - TSM - Entity
ClutchGod
ClutchGod, as his name suggests, has been clutching important games throughout his esports career, having broken onto the scene with Revenge Esports and winning PUBG Mobile India Tour 2019. Vivek has developed as an In-Game Leader and been growing rapidly as a player and a personality. Having joined Entity Gaming which has now partnered with TeamSoloMid to form TSM - Entity. ClutchGod has elevated his career by helping his team achieve 1st and 2nd place finishes throughout 2020. His ability to be cool, calm, collected under pressure is unmatched making him one of the best IGL's the esport has ever seen.
Harmandeep "Mavi" Singh - Orange Rock
Mavi
Harmandeep or Mavi as he is popularly known is the finest assaulter PUBG Mobile has ever seen, he has been a mainstay of Orange Rock since late 2019 and has helped OR achieve several 1st place finishes for major tournaments. Having led OR to ESL India Premiership 2020 finals and leading them to victory just shows the immense amount of talent Mavi has in PUBG Mobile. Mavi has led Orange Rock to the pinnacle of PUBG Mobile Esports besting teams like Fnatic, TSM - Entity. Mavi has single-handedly built a team for the ages and is known for his ability to read the game in OR's favour. At the moment Mavi is India's best IGL but it will be interesting to see how he would lead OR at an international stage and if he can maintain his same readability at that level.
Jonathan "JONATHAN" Amaral - TSM - Entity
Jonathan
At the top of our list is JONATHAN who is part of the star-studded TSM - Entity roster is often the player who floats under the radar while doing his job. His role as the frontline assaulter for the team is a crucial one. He has honed his skills playing the game that he has mastered the art of zero recoils, his spray control is unmatched in the PUBG Mobile esports scene. He has also performed at a global scale and has gone toe to toe with some of Asia's best players ranking 4th in terms of highest kills in the PMCO Global Finals 2019. With Entity having partnered with TSM, it will only be interesting to see how this phenom grows and takes his game to the next level.
This concludes our top ten list and there are some extremely talented players on this list and it will be interesting to see how these players progress in the future and their endeavours in further tournaments.
Also read: Top 5 richest PUBG players in India