Begin typing your search above and press return to search.
On Friday, Indian Olympic Association (IOA) secretary general Rajeev Mehta asserted that its executive committee and general body will deliberate on its president Narinder Batra's call to permanently pull out of the Commonwealth Games.
"Everything will be discussed in the meeting of the executive committee and the AGM. I have seen a lot of reports in the press on (the issue). Everything will be discussed," he said.
Recently, Batra had termed the Commonwealth Games as 'a waste of time' and said that the country should consider 'withdrawing' from it altogether. According to him, the level of competition at CWG is not as high as world standards, hence India should consider a pullout to improve its own standards.
Indeed, a change is needed but maybe, boycotting the quadrennial games is not the right option.
Is it right to deny sportspersons a chance to compete?
Although nothing has been decided yet, the call has evoked mixed reactions in the country. Much has been already said and much is being said. Most, of course, have opposed the idea.
While Batra's stand is justified given CWG standards are low, pulling out from the event altogether would deny Indian sportspersons a chance to take part in a competition.
If lack of standards is the issue then maybe federations like FIFA or IAAF should boycott India altogether.
Most would agree that competition, in any form, is healthy for a sportsperson. It helps them compete against international opponents and more importantly, improve.
The Olympic movement's primary goal, from its very inception in 1896, was participation. The Games have always been more about participation than medals (at least until Adolf Hitler came and made the Olympics a platform to showcase national prowess). There can be no debate that India should continue participating in the CWG.
Again, if lack of high standards is the issue then maybe India should consider resting their top stars and sending youngsters. Maybe, India will win fewer medals. But a young contingent will not only provide these young sportspersons much-needed exposure but will also help in building a strong base for the future of Indian sports.
Of course, medals are important. Each athlete winning a medal inspires a few more children to take up the sport, to dream that they too can win a medal for the country one day.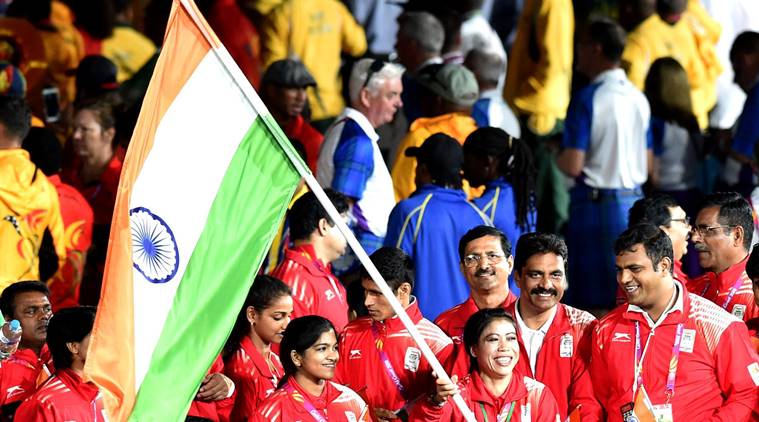 The country enjoyed a spurge of sorts in sports after India won 101 medals at the 2010 New Delhi CWG and it was because of that surge that India won six medals at the 2012 Olympics. The success in London further ignited the growth of sports in the country.
The 66 medals India won at the 2018 CWG, especially those in table tennis and athletics, resulted in a direct growth in interest in lesser-known sports in the country. Medals are important, point made. 
Nonetheless, if someone is talking about boycotting an entire competition then maybe they are ready to win medals with their second-string sportspersons as well, no?
Where the real problem lies
Athletes who win medals at any big event usually receive hefty prize money. For CWG, the centre has earmarked `30 lakh for gold medalists, `20 lakh for silver winners and `10 lakh for bronze medalists. On top of that, the state governments offer separate prize money; employers like Railways, oil companies and state police department offer cash incentives and/or promotions to medallists.
This is where Batra made a strong case. "Athletes may hate me for it because they get prize money for these Games. I will request the government to divide this prize money in different tournaments of better level," he had said.
True, the prize money offered to CWG medallists are extravagant. They seem more excessive when one compares them to the prize money offered to some World Championship medallists.
Most recently, Amit Panghal was handed a cash award of Rs 14 lakh for winning silver in the 52kg category, Kaushik received Rs 8 lakh for winning bronze in the 63kg section in the World Boxing Championships. 
Also read: 2019 World Boxing Championships: Amit Panghal becomes first Indian to win silver
Deepak Punia, silver medallist at the recently concluded World Wrestling Championships, was awarded with a cash reward of ₹7 lakh while the four bronze winners — Bajrang Punia, Vinesh Phogat, Rahul Aware and Ravi Dahiya — were given ₹4 lakh each.
And yet, the level of competition and standard of the World Championships is much, much higher than the CWG — in fact, it is often as good as the Olympics. At the very least, winning a medal at the World Championships should be revered.
India should not withdraw from the CWG. Instead, the government needs to think about the amounts of these cash prizes.