Ace Indian basketball player Amjot Singh Gill, on Thursday, alleged the Basketball Federation of India (BFI) of threatening his life by sharing cryptic photos of injuries on his knees and arms on social media.
The 27-year-old posted several photos and stories on social media platforms Facebook and Instagram, indicating that he was physically assaulted while in the national camp.
In an Instagram story, Amjyot wrote: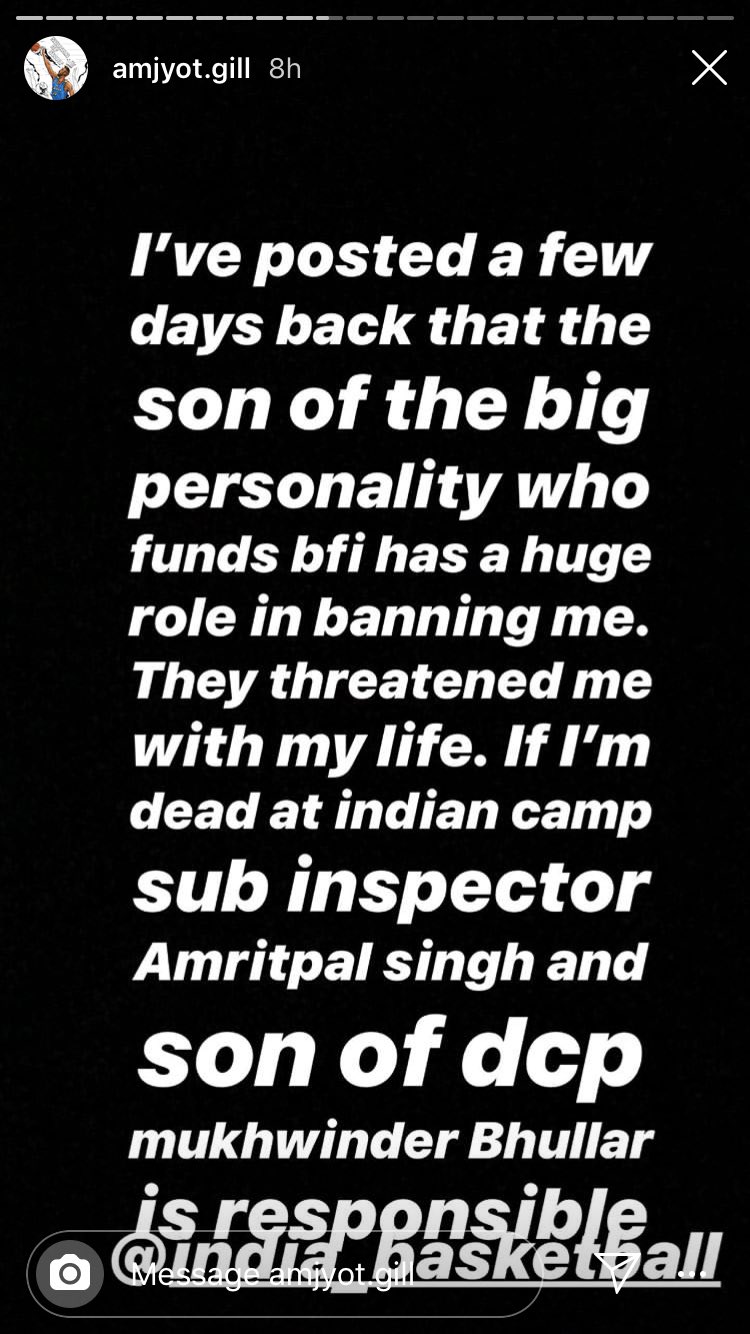 From the cryptic messages, it is unclear exactly what had happened. The Bridge tried to reach out to Amjyot and his manager but neither were available.
Also read: EXCLUSIVE: My dream was to go to NBA, says Amjyot Singh
Previously, in June last year, the BFI had handed Amjyot — who plays for the Wisconsin Herds, the G-League affiliate of the Milwaukee Bucks, from the OKC Blue — a one year ban for 'gross indiscipline' before and during the Commonwealth Games.
"Just before the match at the Commonwealth Games, Amjyot had also slapped his teammate and compatriot Arshpreet Bhullar. Moreover, there had been complaints against Amjyot of misbehaviour with the national coach. They did not report to the camp for three days. They (Amjyot and Palpreet Singh) were causing trouble at the camp, indulging in groupism. A disciplinary panel was constituted which decided the punishment," Chander Mukhi Sharma, the secretary-general of BFI, had said at that time.
During a recent interaction with The Bridge, Amjyot had denied all allegations maintaining that they were false. He had further gone on to say that he was banned just the day after he left for the USA to join his NBA-G League team, leaving him no chance to retort.
It remains to be seen what the BFI has to say about the Chandigarh-born baller's most recent allegations.