Begin typing your search above and press return to search.
With over a month left for the Asian Games to kick start, the preparations of the Indian athletes are in full swing. While many have made it to contingent, there have been surprised exclusions from the list. With many controversies taking place in the build-up to the mega event, the 2018 Asiad promises to be an eventful one! Most recently, the Indian football teams were not given clearance by the Indian Olympic Association (IOA) for the Asian Games which is a real setback for the sport in our country. The AIFF slammed the IOA for the decision and stated that it lacks the vision and competence to understand that football is a global sport. Here's a discipline-wise list of the Indian Contingent: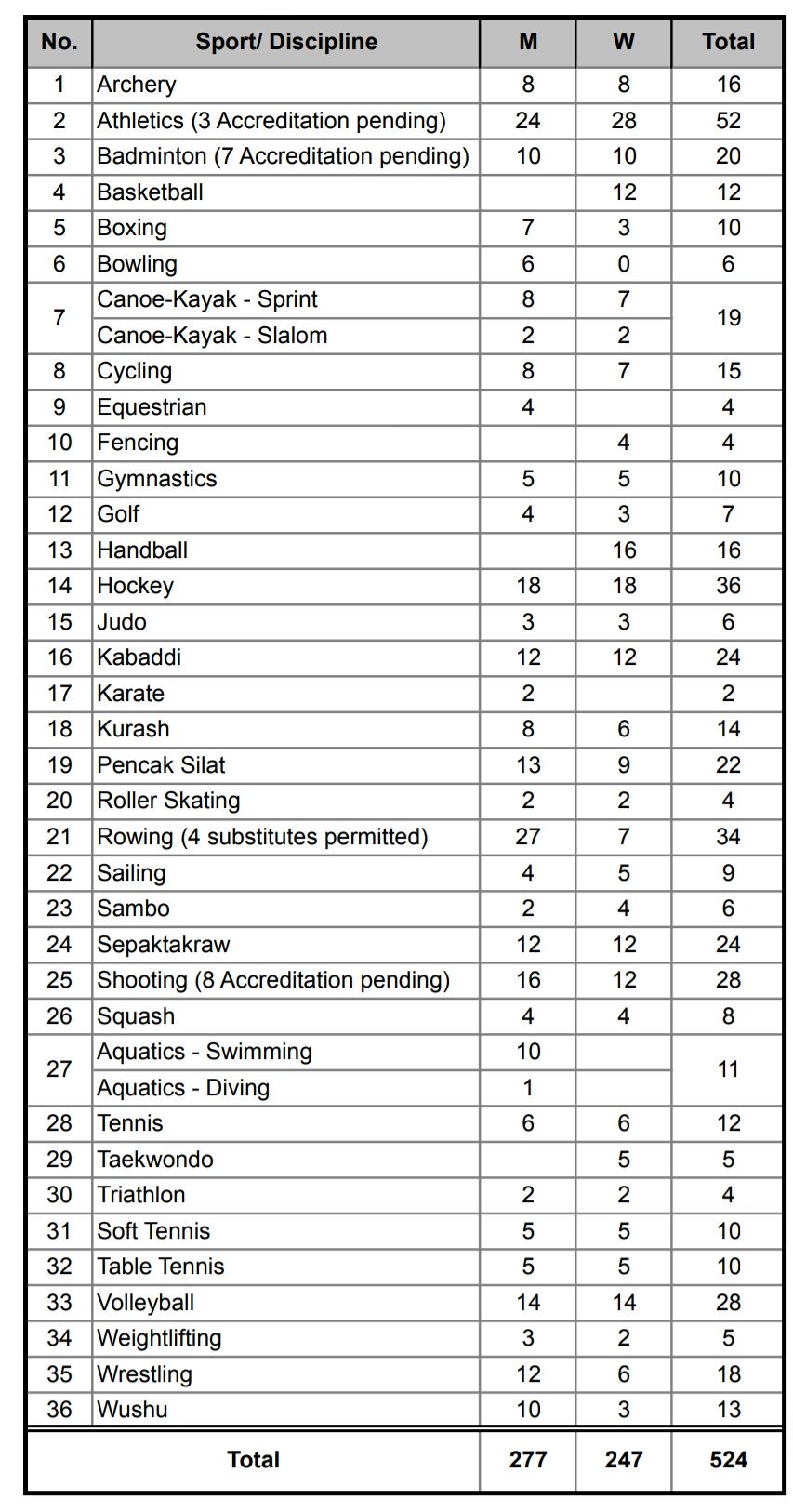 The Equestrian Federation of India (EFI) was also guilty of a similar incident when they scrapped the entire team for the Jakarta games following a few days after the selection. " In view of the fact that NO rider has met the criteria for any of the team or individual events, that is, eventing, show jumping and dressage, the selection of the team of eventing and jumping stands cancelled," stated the federation. In another unfortunate incident, Australian Ian Stuart Warren who was the coach of the Sailing team was unhappy with the Sports Authority of India (SAI) and resigned at a critical phase. Interference in the coach's job and non-payment of dues were the main reasons for the decision. The Asian Games are scheduled to take place in Jakarta. So far, most of the Indian contingent have been doing well in exposure tours especially when it comes to boxing. India will be going into the tournament riding on the back of a successful Commonwealth Games performance. With the event knocking at the door, the Indian contingent cannot afford to be struck by any more controversies. Otherwise, it could well affect the performance at the 2018 Jakarta Asian Games.