Begin typing your search above and press return to search.
In a broader sense, all autobiographies have two things in common. Firstly, the writing itself resonates with the personality of the author. Secondly, all of them detail their respective battle with the mind. "Made in India", a memoir by the country's first supermodel Milind Soman and co-authored by Roopa Pai definitely ticks those boxes but it brings out a different story than we normally expect from this genre.
This is no rags-to-riches story or the backstory of some individual success. Hell, this is not even a message-dishing memoir where one moment changed everything. Instead, Milind's journey throws up how one can stay true to themselves no matter whichever path life takes.
Now, that is a powerful message, especially when we look at how a boy from Shivaji Park became a national swimming champion, a supermodel, an actor, an entrepreneur, a long-distance runner and more. Despite all those twists and turns, by his own admission, he is still the same person today as he was before all this.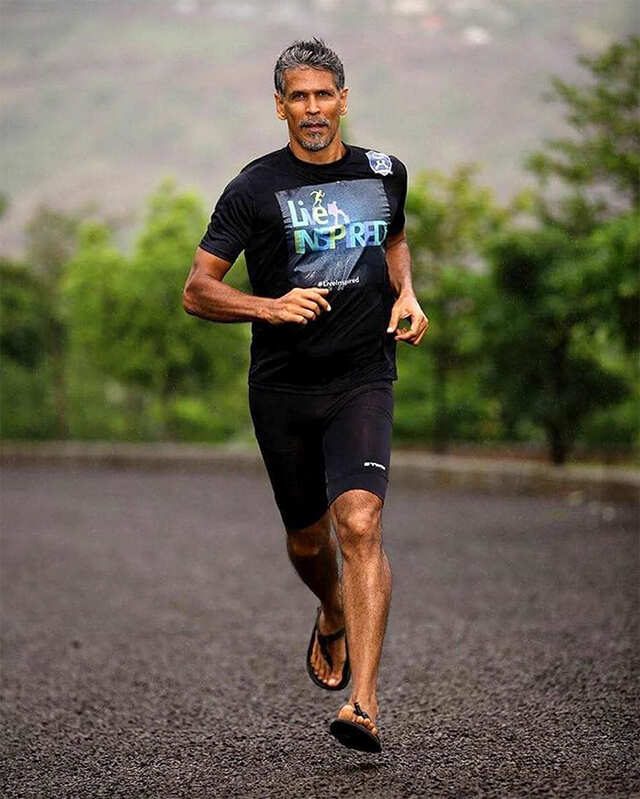 Milind Soman (Image: femina.in)
This requires tremendous conviction and clarity, and "Made in India" carries those elements in its pages. The book's format is also different from the usual, almost like two different plotlines merged together. Milind's first-ever full marathon is broken down into chapters which are interspersed by his life's journey, creating an interesting reading experience.
The narrative bustles with honesty and energy, be it his rise to become a multiple national swimming champion or when he elaborates the reasons behind missing out on the 1986 Asian Games team. Now, these are issues which persist in various forms in Indian Sports even today.
The book touches upon a few myths and mysteries of the fashion world and takes us behind Milind's career in the movie and television industry. There is an unapologetic air to the proceedings, be it explaining the good side or highlighting the vices involved, including his own.
There is also enough space for Milind's personal life - his mother, sisters and relationships spoken about at length and how each of them helped shape different parts of his life. His mother, in particular, is just as inspirational and the son's admiration is evident.
Before speaking about his transformation into a tree lover and a running person, there is something for me to state. Personally, there were two times when the name Milind Soman left a lasting memory. The first time was in the 90s when Alisha Chinai's album "Made In India" (incidentally, the name of the book as well) made Milind the country's heartthrob.
The second time was back in 2015 when I read a blog on Milind's journey to complete the Ironman triathlon as a 50th birthday gift to himself. Since then, he has been nothing short of an inspiration and those chapters give a lot of insight for every fitness enthusiast. His planning and preparation are radically different from the usual and he explains how it is all about the mind in various ways throughout the book.
Among the variety of companies and initiatives he has founded and supported, the Pinkathon truly stands out. The writing has a different level of sincerity in those pages and the honesty behind the cause shines through both in the thought process as well as how it has blossomed over the years.
Thus, Made In India is a light-hearted read which never tries to become something it is not. To the ones interested in his various careers, relationships and controversies, there is the story. And to the ones seeking inspiration, they will find it in spades albeit without drama.
If any of these is your thing, then this is a worthy read for you.
This piece is a review of the newly launched book 'Made in India', a property of Penguin India co-authored by Milind Soman and Roopa Pai.