Begin typing your search above and press return to search.
Kuldeep Malik: Bringing out the champions in grapplers
From becoming the first Indian woman to qualify for freestyle wrestling at the Olympic stage, to bringing home the first-ever wrestling medal among women, it has been Kuldeep's girls who have showcased extreme talent and prowess in recent years.
Kuldeep Malik has had a far more successful run as a freestyle wrestling coach than he did as a freestyle wrestler himself. In the last decade or so, Kuldeep took reigns of both the men and women's wrestling teams and ushered in a number of changes. He took charge of the women's wrestling team between the years 2011 and 2015, which was followed by his stint as the coach of the men's wrestling team.
Under his watch, the women's wrestling team had an extremely successful run. The girls brought home medals in championships after breaks of almost 10 years. The arena of women's wrestling today is one of India's safety nets on the international stage in sports and has continued to be on a steady upward curve.
From becoming the first Indian women to qualify for freestyle wrestling at the Olympic stage, to bringing home the first ever wrestling medal among women, it has been Kuldeep's girls who have showcased extreme talent and prowess in the recent years.
Today, in wrestling, there are multiple women who are fetching medals on the world stage. Before Kuldeep took the reigns, it was mostly one Alka Tomar who carried the burden of Indian wrestling on her shoulders. Since then the Kuldeep Malik-trained women's team has come a long way.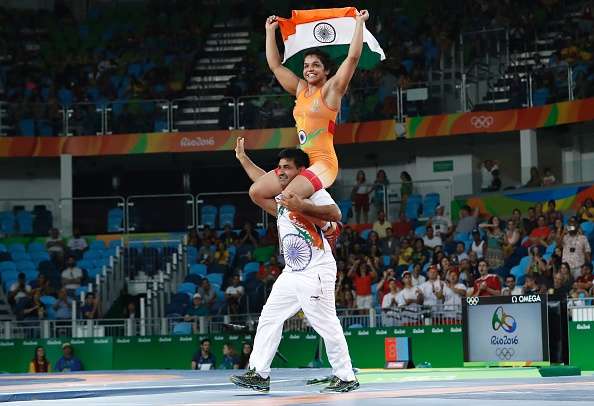 In 2012 Summer Olympics, Geeta Phogat became the first woman in Indian sporting history to have qualified for the Olympics. In 2016, India's medal drought in Rio was ended when Sakshi Malik clinched her, as well as, India's first ever medal in women's wrestling. At the Commonwealth Games, in 2014, the Indian women's team once again showed a rather consistent performance.
They grabbed two gold medals, three silvers and one bronze, all under the watch of Malik. In the Asian games, India had not seen success since Alka Tomar's bronze and Geetika Jakhar's silver back in 2006. After that, India failed to bring back any medals in their 2010 stint where they came home empty-handed. However, in 2014, after three years in Kuldeep's hands, India brought home two bronze medals, one each from Geetika Jakhar and Vinesh Phogat.
If we now shift our attention to the Asian Championships, the steady improvement continues to shine. In 2009, Alka Tomar won herself a bronze at the championship and then another one in 2010 along with Suman Kundu. Apart from a sporadic name here and there, the pre-Kuldeep wrestling scenario continued to rest on the shoulders of Alka Tomar.
In 2011, we see the rise of Vinesh Phogat with her bronze, while in 2012 we see Geeta Phogat and Neha Tripathi on the podium with a bronze each. It is also the same year that Geeta sealed her name in Indian wrestling history as the first female Olympian from India in wrestling.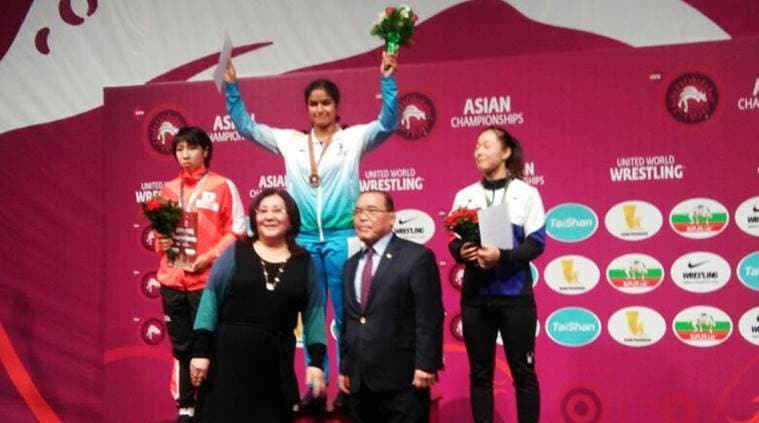 2013 saw a remarkable improvement, by when Kuldeep Malik had established a string of trainees who were ready to take the stage in their stride. India managed to successfully add four bronze medals under their belt along with one silver medal. Navjot Kaur won silver for the first time. In 2014, India came home with two bronze medals while in 2015, India won a silver and three bronze medals.
Therefore, during his tryst with the Indian wrestlers, Kuldeep's team never came home without a medal in the Asian championship. From the lone Alka Tomar, Kuldeep Malik has given birth to a number of promising grapplers who have proved to be consistent, responsible champions. Sakshi Malik engraved her name in history when she won her bronze in 2016 while 2013 silver medalist, Navjot Kaur, etched her name in golden letters in the 2018 Asian Championship when she outclassed Japan's Miya Imai 9-1.
After his successful refurbishment of the women's team, Kuldeep was appointed the head coach of the Men's team in 2015. Unlike the stellar performance that the women grapplers have flaunted over the last few years, the men are very far from that mark.
Of the men, Kuldeep's most successful trainee is, of course, Narsingh who won the only medal in the 2015 World Championship. It seemed like since then, Kuldeep's team had shrugged of their incompetence and gone on to do reasonably better. In 2016, Sandeep Tomar won gold at the Asian Championship while Vinod Kumar bagged silver. In 2017 Indian grapplers brought home one gold and one silver again.
However, Kuldeep's magic touch seems to be wearing off with the men's team winning only two bronze medals in 2018. Yet, his successful training of the women that he trained seem to be holding ground and moving in the correct direction. While Navjot won gold this year, Sakshi Malik and Sangeeta grabbed bronze and Vinesh got her hands on the silver medal.
The turn of events that have been portrayed with the employment of Malik first in the men's and then in the women's wrestling team clearly indicates the worth and importance of having the 1988 Seoul Olympian on the sideline. With the Commonwealth Games right around the corner, it is with great interest that Indian fans will see what fruits the hardship of Kuldeep Malik, the Dronacharya awardee, will bring.
Also Read:
Pooja Dhanda, India's rising star, targets gold in 2018.