Begin typing your search above and press return to search.
EXCLUSIVE: Focussing on qualifying for Olympics, says Kidambi Srikanth
The year 2019 hasn't probably gone on 'desired lines' for India's top-ranked men's singles badminton player Kidambi Srikanth.
The year 2019 hasn't probably gone on 'desired lines' for India's top-ranked men's singles badminton player Kidambi Srikanth. The currently 10th ranked Hyderabadi, who had made his senior international debut way back in 2008, has delivered modest returns this year going by his own high standards. Featuring in more than a dozen tournaments this year, the 26-year-old shuttler has capped off four quarterfinals finishes (at the Singapore Open, Malaysia Open, All England Championship and Indonesia Masters) and his best effort came about at the Sunrise India Open, where he had finished runners-up, losing the final to Denmark's Viktor Axelsen.
Srikanth's on-court performance this year would actually pale in comparison to his performance in 2018 (when he had won the Commonwealth Games men's singles silver medal) – injury niggles, of course, haven't helped his cause – he was forced out of the China Open and Korea Open owing to a nagging right knee injury. The year 2018 also saw Srikanth reach the semifinals on two occasions besides managing six quarterfinal finishes. Of course, his efforts would struggle to match his 2017 blockbuster run when he won a four singles crowns (French Open, Danish Open, Australian Open and Indonesian Open besides being runners-up at the Singapore Open).
Also read: Kidambi Srikanth's Olympic dreams demand a reassessment of strategy on the court
The soft-spoken Srikanth, who became the first Indian male shuttler to become world number one in April 2018, opens up about his performance, injury concerns in 2019 and how he intends to gird his loins for the most awaited event of 2020 – Tokyo Olympics. Following here excerpts:
Q> Run in 2019 so far...
Srikanth: To be honest, I believe the year 2019 so far has been fine for me when you take into the injuries that I had to endure. My right knee has been troubling me (it all started during the Sudirman Cup) and I wasn't able to train adequately. I had to give the China Open and Korea a miss owing to this knee niggle. Subsequently, I featured in the French Open and Denmark Open, where I lost in the first round – in fact at the French Open I took the first game against world number two Chou Tien Chen of Taipei before I went down in three games."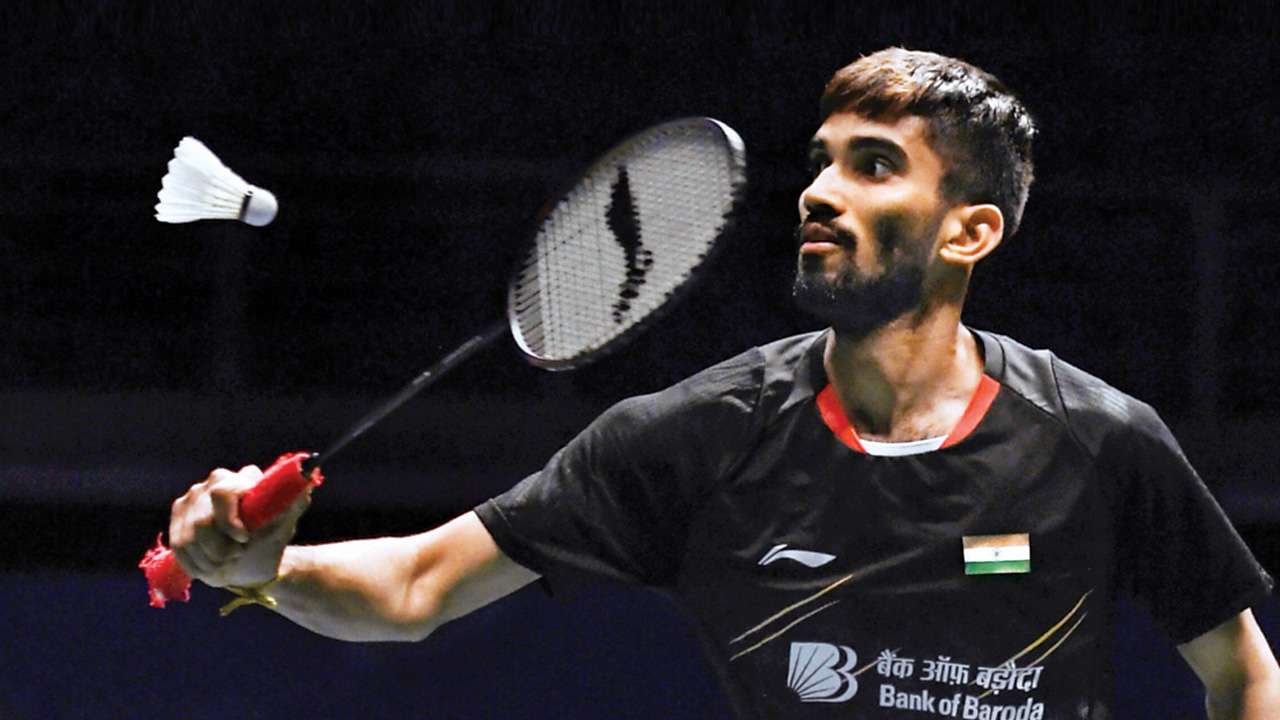 Even at the Danish Open, it was not a meek surrender on my part as I fought hard against world number four Anders Antonsen of Denmark although I lost in straight games. It is not as if I'm out of form but just that it is never easy to hit the straps when you are not playing for a certain period owing to injuries. The French Open and Denmark Open gave me a lot of confidence and will stand in good stead for the future. These things do happen with every player – it's all about pulling off matches in close encounters where the confidence you gain can help you even win tournaments. Having said that, I don't want to push hard for results since I'm coming off an injury and would want to ease myself into form."
Q> Invincibility of Japan's Kento Momota
Srikanth: Kento Momota has been doing exceedingly well over the last few months winning ten tournaments this year – he has raised the consistency bar and also managed his fitness quite well. Even if you look at his 2019 performance, you will notice that he has also lost in the first round of the Malaysian Masters, only to rebound in the following week with a runners-up finish at the Indonesian Open and won the German Open the week after. It indicates that it is important to be at your best from the first round. There are occasions when opponents have lost to Momota in close games – so I'm sure the law of averages will catch up with him."
Q> Preparation for Tokyo Olympics
Srikanth: Representing the country in the Olympics is a big responsibility. I have been through this kind of situation before the Rio Olympics, where I had reached the singles' quarterfinals – so I precisely know how tough it is for an athlete to cope with Olympics pressure. As far as I'm concerned, I will focus on staying fit and perform rather than play more number of tournaments and score points. It will be about playing a limited number of tourneys and faring well and qualify for the Tokyo Olympics. This will ensure my body is fresh for the rigours of the Olympics.
As you know, the only two players in the top-16 make the Olympic cut (April 2020 is the cut-off month for the Olympics) and I think all eight of us in the top-50 (me, Sai, Sameer, Kashyap, Prannoy, Sourabh, Subhankar and Lakshya) have a great opportunity to make it to the Olympics. There are as many as four tournaments during the January-April 2020 period and if anyone can win two or three Grand Prix Gold tourneys, or a Super 500 event, a one Super 750 event, he will be in with a chance of making the Olympic cut. It is important to stay focussed, injury-free and perform.
Q> Increasing recognition for country's men's shuttlers
Srikanth: If you ask me about the scenario for the country's men's shuttlers I can talk for myself. I have four or five brands with me and all this recognition does not happen overnight. I won my first China Open Super Series crown in 2014 but I did not have a sponsor in 2014 - I won my next India Open Super Series crown in 2015, but there was no sponsor for me. Subsequently, the 2016 Rio Olympics happened, followed by my big run in 2017, some good results in 2018 and 2019; so it's all a collective effort of years. Badminton is not a very popular sport like cricket where you have a brand or sponsor for every player. It will take time for badminton to grow more in popularity.
Q> Indian men shuttlers missed specialist singles coach Mulyo Handoyo of Indonesia?
Srikanth: If you go by the records, you might say yes but then there are other factors like an injury that did not allow me to have great runs in 2018 and 2019 as I had in 2017. Mulyo surely had an impact but then I won my first Super Series crown when Gopi sir was my coach.
Q> Immediate Tournament roadmap
Srikanth: I will be next in action at the Yonex Sunrise Hong Kong Open that will kick off from November 11 – a week after the China Open, which I have decided to skip.