The ongoing Test Cricket series between India and South Africa is one of the most awaited series in 2018 as both the teams have displayed their acumen consistently enough to challenge each other. This was anticipated to be a fascinating series owing to their recent records.
The teams are playing the second test in the three-test series in Centurion, and India is already trailing by 1-0 following a humbling 72-run loss in Newlands, Cape Town. As Virat Kohli stepped out to play his 34th test match as captain, he faced the prospect of making one of the toughest team selection. His decision, however, was clear upright following the toss, where he announced of going with three changes — in came KL Rahul, Parthiv Patel and Ishant Sharma, replacing Shikhar Dhawan, Wriddhiman Saha and Bhuvaneshwar Kumar.
His selection of players took a majority of fans and cricket experts by surprise as Kohli indulged in keeping Bhuvaneshwar Kumar, the most successful Indian bowler in the previous test, on the sidelines. With six wickets and 35 runs in Cape Town, it was almost certain that he would make it to the playing XI for the second Test. But then again, captain Kohli had other things on his mind, which no one else could figure out.
This could have been the sole unexpected element in the second test. However, the fans and critiques were up for another surprise with Ajinkya Rahane not being recalled in the playing XI. Following the team's batting debacle in the first test, it was ascertained that India's best overseas batsman among the current crop, would take the crease in Centurion. The test vice-captain was benched for Rohit Sharma and to fit in all-rounder Hardik Pandya.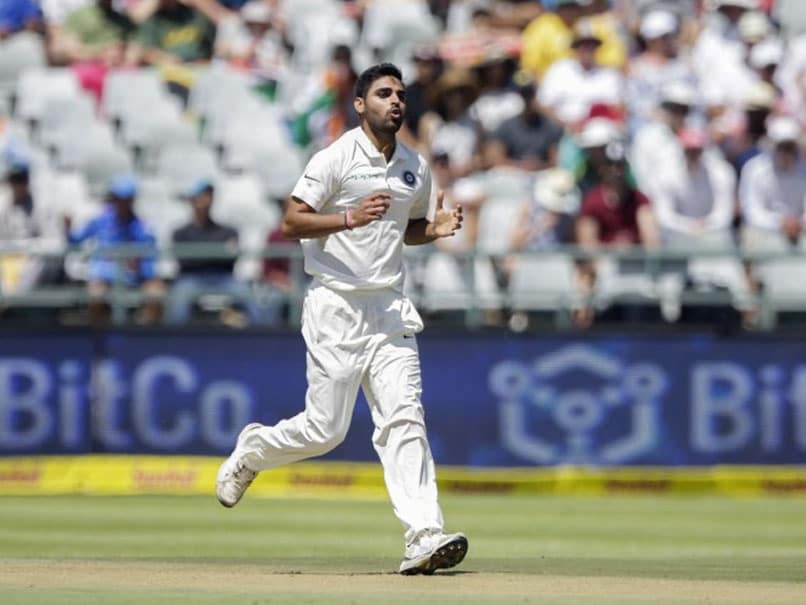 The Indian innings sought for some sort of anchoring early on Day 2 of the first test following the departure of its top-order — Vijay, Dhawan and Kohli. Rohit exactly tried to do the same thing along with Pujara. But the moment he was looking comfortable on the pitch, Rabada's fierce pace hit his pads plumb in front of the stumps and he was on his way back to the pavilion.
In the second innings as well, Rohit looked good while building a partnership with Kohli but both batsmen departed in quick succession to leave India reeling.
Rohit has once again disappointed India in the second test, scoring just 10 runs in the first innings on Sunday.
Which now brings us back to the question why Rahane was dropped?
Kohli didn't beat around the bush and was clear on his part for dropping Rahane and taking Rohit in the squad. In a press conference, he was noted saying the team has been selected on the basis of the players' current forms.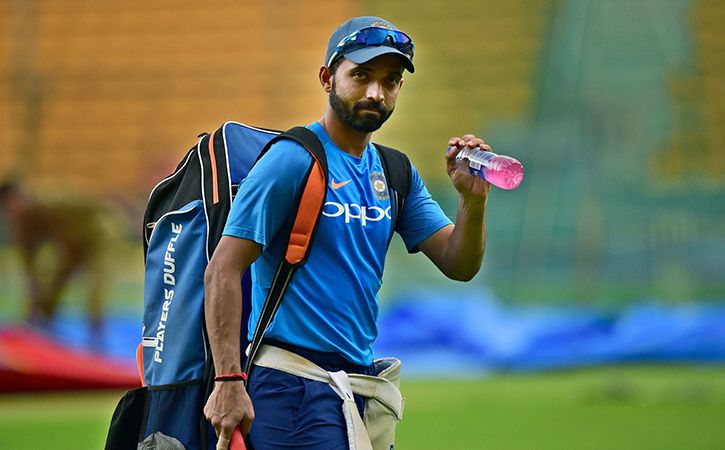 It is an undeniable fact that Rahane has not been among the runs recently. In the previous Test series against series against Sri Lanka, he only managed to score just 17 runs in 3 matches. On the contrary, Rohit Sharma amassed 102*, 65 and 50* in his last three Test innings, making a case for himself to get selected on current form.
However, notably, the 29-year-old Rahane has been a faithful performer for the Indian side in overseas conditions in the last couple of years. He holds a distinguished overseas record of scoring runs in South Africa, Australia, West Indies and New Zealand at an average of over 60 outside the sub-continent.
In the previous South Africa tour four years ago, Rahane (209) stood as the third highest run-getter in the series behind Kohli (272 runs) and Pujara (280) with an astonishing average of 69.66. He nearly missed out on his maiden century on that tour getting dismissed for 96 in the Durban Test.
Rahane has played 24 overseas Tests since his debut in 2013, scoring 1,817 runs at an average of 53.44 with six centuries and nine fifties. Three of these overseas tons have come against Australia (one), England (one), and New Zealand (one), while the other three are against Sri Lanka (two) and the West Indies (one).
Unlike other Indian batsmen, Rahane's average dwindle in home conditions as was evident in the recent Test against series against Sri Lanka.
Rahane has played 19 Tests at home and scored 1,009 runs at an average of 33.63 with three tons and as many half-centuries.
Obviously, dropping someone with a stellar overseas record like Rahane's will raise questions. Looking back at the first test match, Rahane was missed with the bat and especially in the slip cordon, which is the haven for wickets on the pacy and bouncy surfaces like South Africa.
Rahane has possibilities of playing well in these surfaces as his game has the appropriate balance of defence and aggression. He can patiently avert tough balls and at the same time doesn't let any scoring chance slip away.
After day two of the second test match, India is already five men down trailing by 152 runs, the team's hope is now rested on Kohli who is batting at 85. We would like to see him play a fine knock in this innings alongside making wise calls regarding his team selection. Afterall, this series has been a revelation for India on how well it can tackle the tribulations of the longer format outside the sub-continent.