Khel Ratna awardee Deepa Malik has laid emphasis on the need for sportsmen to adapt to new changes and face challenges in their professional career, which will help them deal with mental issues that are a part of sports today.
Talking about the obstacles that she faced in her journey to the silver medal in Rio Paralympics 2016, Deepa Malik told Times of India, "I prepared for javelin for almost five years and then just a year before the Rio Olympics, I found out that javelin in my category was dropped and I had to now compete in shot put. But I did not lose heart and in a short time of 11 months, I prepared so well that I ended up winning silver in Rio."
Malik managed a throw of 4.61 metres in her sixth and final attempt to become the first India para-athlete to return with a medal from the Paralympics.
Also read: Deepa Malik files nomination for president of Paralympic Committee
She also went on to talk about the increasing pressure on cricketers recently, and advised them to take frequent breaks for the sport. "Cricket has become very demanding and that puts them under tremendous pressure to perform. This leads them to depression-like situations and they find it difficult to deal with it."
The 50-year old continued and said, "I would suggest the cricketers to take a break from the monotonous routine, give some free time to themselves, which will do wonders for them."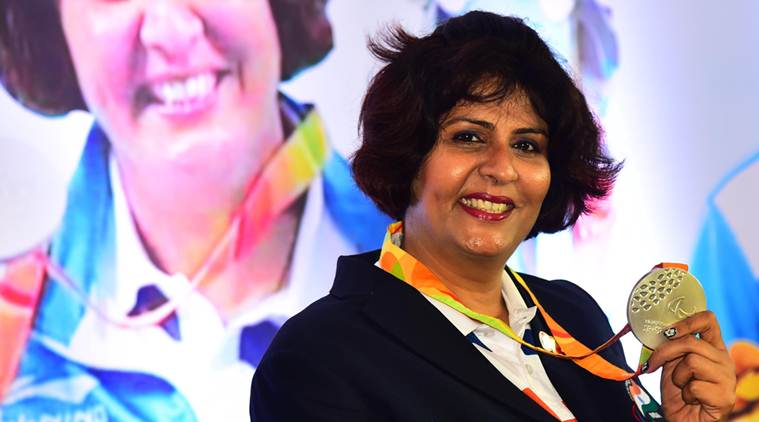 As many as four cricketers have taken a sabbatical from the sport in the last year, with international star Glenn Maxwell, too, pulling out of the series against Sri Lanka midway to deal with mental health-related problems. Will Pucovski and Nic Maddinson are the other Aussie players to pull out from the game recently, while Sarah Taylor of England had announced her retirement earlier this year due to a prolonged bout of depression.
Indian skipper Virat Kohli encouraged the Indian cricketers to come out and speak about their mental health, whilst applauding Maxwell for taking a break despite being in the peak of his career. Deepa Malik was all praise for Kohli, stating that mental health will get its due importance if successful players like him raise awareness.
"It is great to hear a highly successful cricketer like Virat Kohli talking about mental issues."