India has shown promise in Olympic sports, displaying some of the best talent on the global platform for athletes. However, there are several traditional sports native to the country that many are unaware of. On account of National Sports Day, here are 8 traditional Indian sports that deserve a global audience.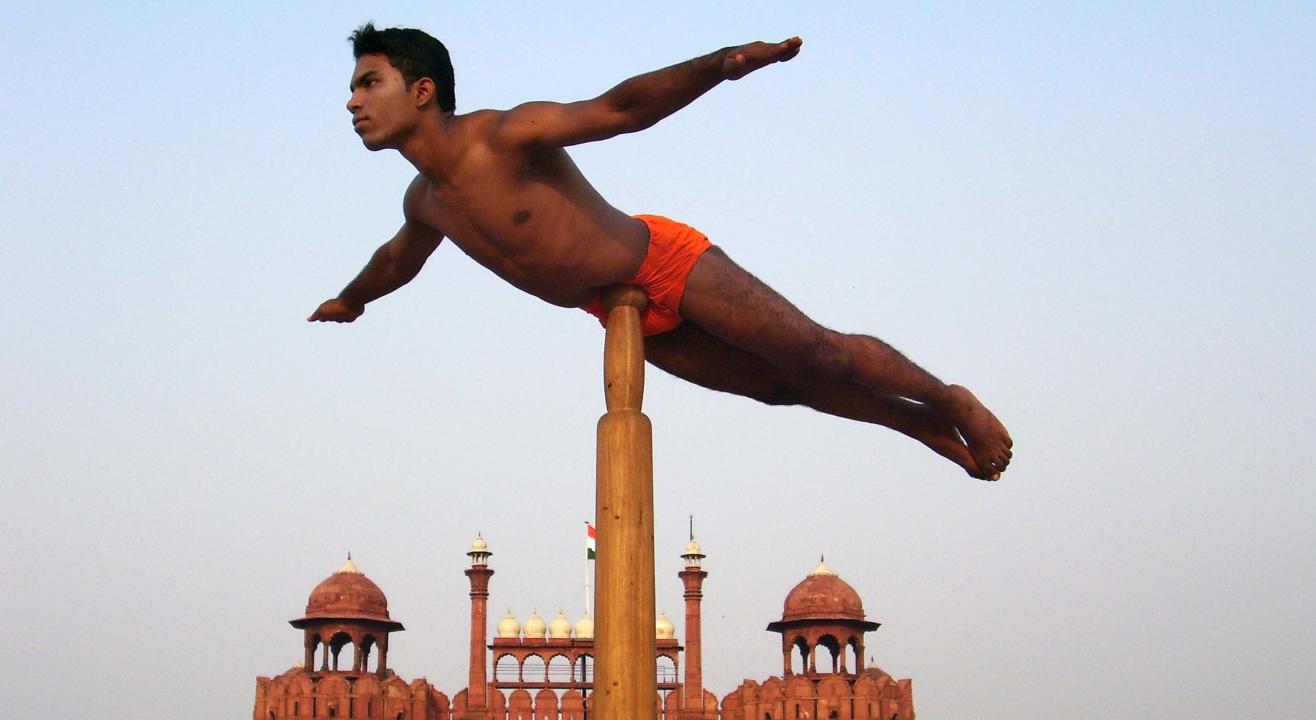 Mallakhamb
Mallakhamb is a sport that showcases a combination of strength and acrobatic acts. Gymnasts perform postures evident in aerial yoga and other acrobatic acts on a hanging or stationary wooden pole, rope or a cane. Madhya Pradesh declared it as the state sport and it also has international federations such as Mallakhamb Confederation of World (MCW) and South Asian Mallakhamb Federation (SAMF).
Silambam
Silambam is a martial art that is native to South Asia but has roots tracing back to ancient Tamil literature. It is typically associated with a bamboo or teak stick named Silambam but is not restricted to the stick being the only weapon. Katti (Knife), Aruval (Sickle) and Kuttu Katai (knuckledusters) are some of the many weapons that are practiced in this art. SILA (Silambam Asia) is the official international body of Silambam.
Jallikattu
Jallikattu is another sport celebrated in Tamil Nadu on the occasion of Pongal. This sport involves a bull being released into crowds and participants must hold on to the horns and the bull's hump. Victory is declared if the participants manage to stop the bull while holding on to the bull. However, the sport saw a temporary ban due to death of humans and ill treatment of bulls. This subsided in 2017 where new laws made it safer for people to continue the sport.
Vallam Kali
Similar to Jallikattu, this sport is celebrated in Kerala on the festive occasion of Onam. Vallam Kali is popularly known as snake boat race due to the length of the boats and is a popular tourist attraction. One of the most popular Vallam Kali events is the Nehru Trophy Boat Race which is one of the most prestigious events of the sport.
Pehalwani
Pehalwani is now popularly known as kushti. Popularised in late 1800s and early 1900s by The Great Gama, an Indian wrestler who remained undefeated after contending with one of the world's best champions. Pehalwani is one of the oldest forms of wrestling. It inspired modern MMA and is fairly popular all over the country. Young athletes start as young as six in Akhadas and train under gurus to earn the title of pehalwan.
Kho Kho
Kho Kho is a popular tag game that is native to Maharashtra. Played casually and professionally, it got the name from the sound made by players in the game. The game's popularity went worldwide which saw establishment of International Kho-Kho Federation in 2018 and has since seen many events like Asian Championships. It has 9 players of a team sitting on their knees while three players avoid being tagged by the opposition.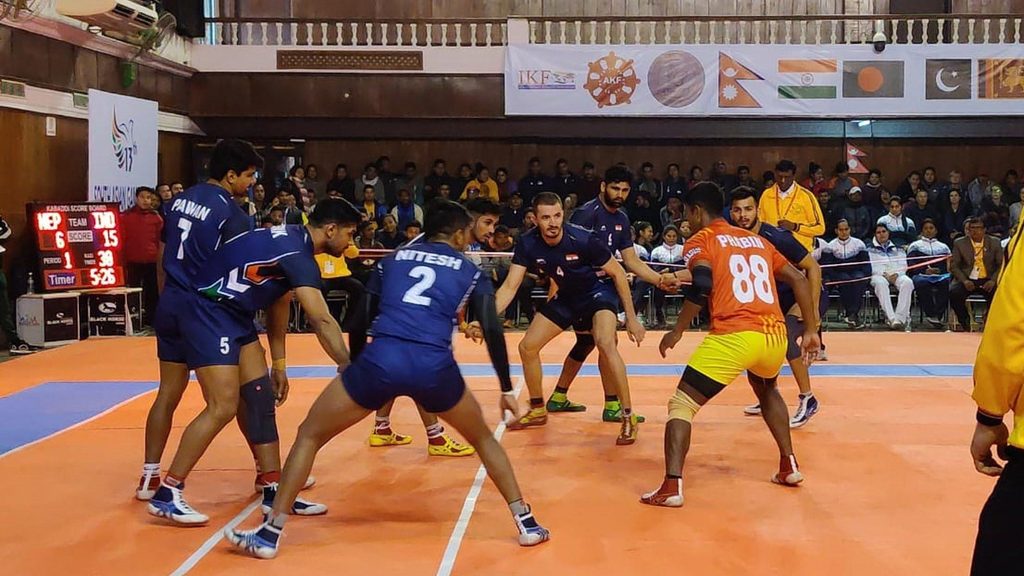 Kabaddi
Kabaddi is one of the most popular sports in Asia. A contact team sport between two teams which take turns raiding and defending, it is Bangladesh's national sport and has been part of the Asian Games since 1990. India has been the reigning champion at this game, winning many gold medals throughout the championships conducted from 1990-2014.
Thang Ta
Thang Ta is an Indian martial art native to Manipur. It consists of three components – ritualistic, demonstration and combat. The ritualistic aspect consists of tantric practices. The demonstration is a show of the art through dances while equipping a spear and sword. The final aspect is for application of the art in combat. It is a part of Huyen Langlon, the complete martial art where Thang Ta is armed combat and another part Sarit Sarak is unarmed fighting.
Read more: National Sports Day: 10 upcoming sports movies we are waiting for