Saturday, 9th November 2019.
A day that will be etched in Indian history. A day when a 5-judge Constitution bench headed by Chief Justice Ranjan Gogoi gave a historic judgement on the Ayodhya land dispute.
Ahead of the much-anticipated verdict, citizens of the country spread a message of unity for a greater cause, a message of non-violence.
"Unity in diversity", "India will remain secular" "Hindu Muslim" are brothers seemed to be the theme of the nation on an otherwise ordinary weekend. In fact, #hindumuslimbhaibhai (Hindu-Muslim brothers) became one of the top trends on social networking site Twitter.
The birth of Un'real' Kashmir
Even as the country waited with bated breath for the Supreme Court to declare its verdict, Sandeep Chattoo was trying to tell this reporter how a Kashmiri Muslim and a Kashmiri Pundit came together to sow a seed that would give hope and joy to thousands of people in the valley.
Chatto, a hotelier by profession, is also the co-owner of Real Kashmir Football Club — a club that has broken all kinds of stereotypes since it was founded three years back. "This is perhaps the rarest permutation combinations of ownership with a Muslim and a Pandit at the helm," he says with a hint of pride.
Also read: Bone disorder couldn't stop this Chennaiyin FC fan from cheering for his team
For the nescient, Chattoo, a Pundit, founded a football club in the valley, with his Muslim friend Shamim Mehraj a few years back. "As you must have read, after the 2014 floods, Shamim and I just thought of doing something for the young kids who we could see sitting on streets, smoking, doing nothing. We gave footballs to these kids and after a week, we saw hundreds of these small kids playing on small grounds which confirmed that there was an interest in football in them," recalls Chattoo.
"I've been friends with Shamim for a long time, I can't even remember how long… close to 15 years, maybe. To be very honest, initially Shamim was the one who was keen on football and I wasn't."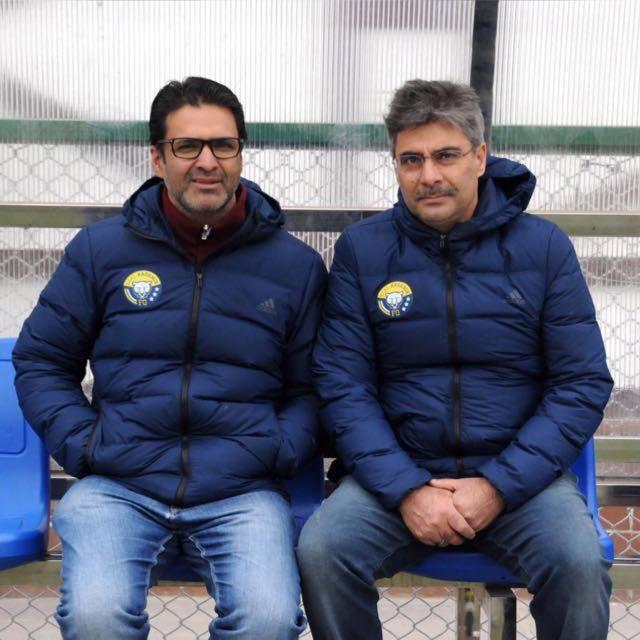 By his own admission, Chattoo only took to football after the club's inception. However, one thing you don't hear every day in this country is how a Hindu-Muslim friendship could thrive, especially in the country's only Muslim dominated state.
"I don't know why it's hard to believe," Chattoo says. "In fact, because this was a Hindu-Muslim friendship, there were more locals who supported us. During the first few months, it was a very big thing. It obviously created a lot of interest but we were showered with love and affection for the club from the local people."
"At times, it would become funny also, you know. People would joke, 'Arre, you know a Kashmiri Pandit and a Muslim have started a football club together'," he says with a small laugh.
"If you come to our headquarters and see the team live together and see their cultures, you can see how all of them are passionate about football and play for the team. That is the one thing that holds them together, I believe sport has that power," Chattoo explains.
Despite everything, Real Kashmir's on-field success has attracted the love and support from fans all over the world. From remaining unbeaten in the I-League 2nd Division and winning it to finishing third in their debut season in the country's premier football league, the I-League, the Snow Leopards have created a lot of memories in their brief existence. "Our club has got love from all over. During the Durand Cup, we saw a group of 100 school children, carrying our banner. We even had followers in Kolkata when we played East Bengal and Mohun Bagan there," says Chattoo.
Also read: Documentary on Real Kashmir FC wins BAFTA Awards
"This year, I'm sure our popularity hasn't gone down, instead it has gone up a little bit and we'll have more of fan followings wherever we go. At the end of the day, it all depends on how we perform. The main focus is on performance. Everything else comes later," he signs off.
The number of stories this club has is why football is such a special game. An aura of unity, equality and collectiveness seems to be surrounding Real Kashmir. Hope is what this club has given, it has shown that through football, peace can also be triggered in Kashmir; it's a dream that has long lingered in the minds of everyone on each side of the divide. Hindu or Muslim, they see themselves as the Snow Leopards.